Comprehensive project management
Relying on its specific skills in plastic processing, the management of complex processes (such as the injection of PEEK (Polyether Ether Ketone)), the integration of active ingredients in an impregnated matrix, together with its knowledge of assembly and welding technologies, ARaymondlife offers comprehensive support to its customers' projects, from the identification of the need to mass production
A project manager is appointed for each project. A multidisciplinary team assists the PM for the design, industrialization, methods, quality development and regulatory affairs. Project management includes the 4 qualification steps DQ/IQ/OQ/PQ.
 

Dedicated engineering office
ARaymondlife has an integrated design office which is involved in each stage of new product development. 
Knowledge of the health sector and its requirements is a prerequisite in meeting customer expectations for tailored solutions that implement expertise in materials, fastening and assembly systems, and knowledge of the different modes of sterilization. 
The project teams rely on creativity and innovation to design either ARaymondlife branded products or products customized for customers in compliance with the relevant international regulations.
Maxime Clavel

Study Coordinator ARaymondlife
"
My knowledge of medical grade materials, injection and assembly technologies as well as sterilization methods allows me to adapt to the health requirements and specificities of each new project
"
Intellectual Property
Before and during the design phases, ARaymondlife conducts prior art search and ensures the freedom to operate for the solutions developed and to see if they are potentially patentable.
Text
Mold making process
ARaymondlife has a vertically integrated tool making capability, with expertise in the design and manufacture of stainless steel molds, coated molds, molds for bi-injection and multi-cavity molds. The design and industrialization departments work in partnership from project conception to commissioning to ensure the optimum tooling and manufacturing solution.
To maintain an optimum level of quality regular maintenance is carried out in house, (molding machines, molds and assembly machines).
Image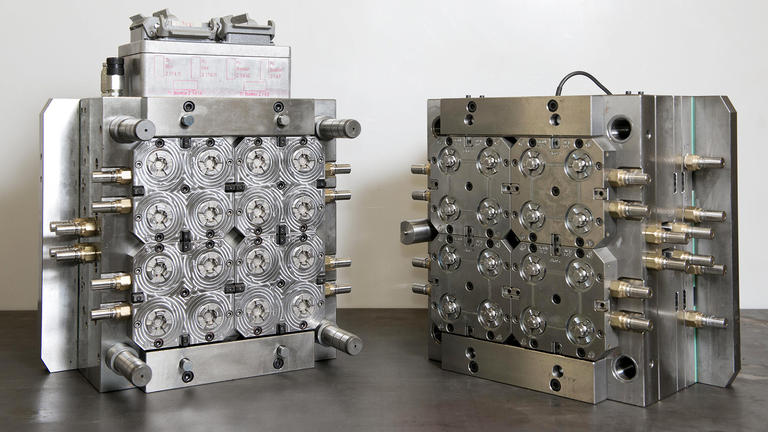 Medical Device packaging
ARaymondlife develops innovative packaging for medical devices and particularly for implants. The expertise in the processing of specific materials such as PEEK also offers many opportunities for implant manufacturers who are looking to transfer the manufacture of their implants from machining to plastic injection.
Maintaining sterility and traceability of implants during surgery is an absolute necessity to preserve the safety and health of the patient.
ARaymondlife has developed a multi function packaging for implants: 
Ensure optimal protection of the implantable device
Maintain sterility and traceability
Facilitate storage and handling of the implant in the operating room

OR2Pack®
ARaymondlife's packaging solution offers a double sterile barrier and allows staff to transfer implants safely from the non-sterile area to the sterile area in the operating room. Manufactured in an ISO 5 clean room, this packaging is suitable for different types of implants and is available in several sizes.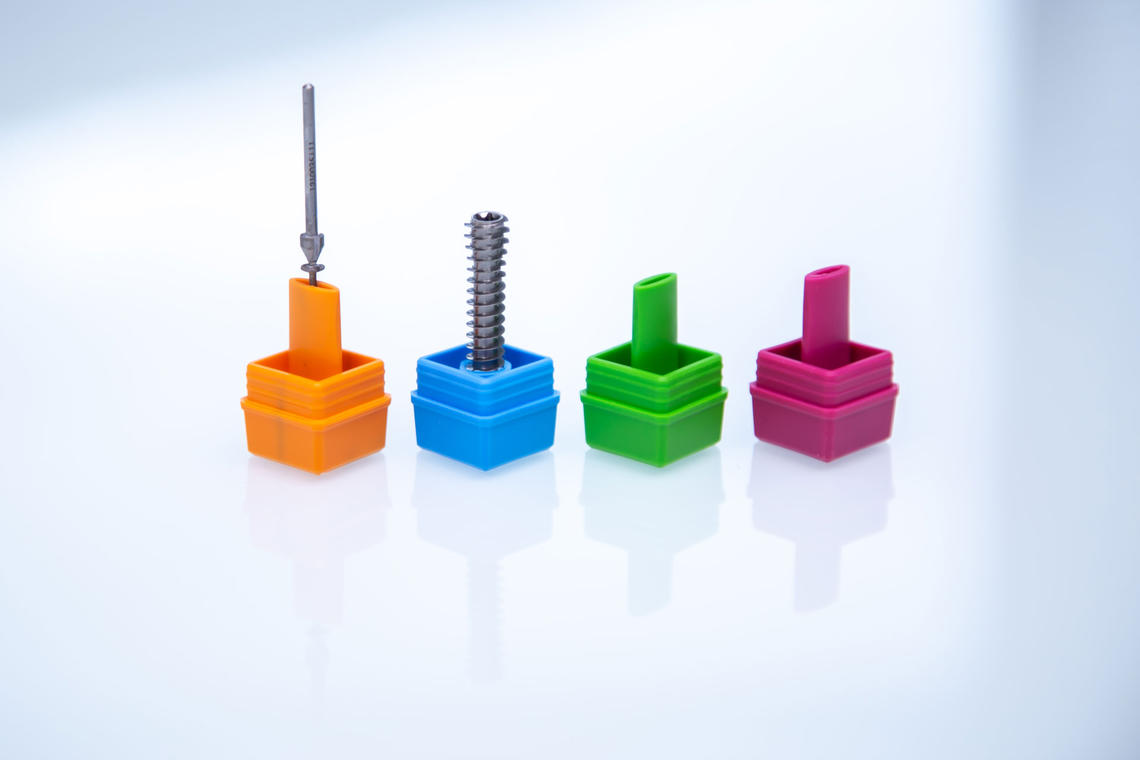 Sircoulomb Pascal

Business Development Director
"
Our specificity is to be able to design an exclusive solution for one customer or an own brand-name product for several customers.
"
We met several implant manufacturers who were looking for the same packaging solution with a double sterile barrier. The convergence of needs associated with the pooling of volumes has enabled us to consider the development of a standard ARaymondlife product that meets market expectations.
ARaymondlife is certified NF EN ISO 13485: 2016 for the manufacture of medical devices. This standard sets out the requirements of the quality management system that the company applies to the manufacture of products and associated services.
Download the PDF file
Certification ISO 13485