Manufacturing in clean rooms
Text
ARaymondlife has modern infrastructure based on lean manufacturing principles. The layout has been designed to meet European and American standards for pharmaceutical establishments. The company is organized in several 300m² workspaces dedicated to each type of product. Injection, assembly and primary packaging are carried out in the clean rooms. The controlled atmosphere areas, classified ISO 5, are monitored continuously.
Image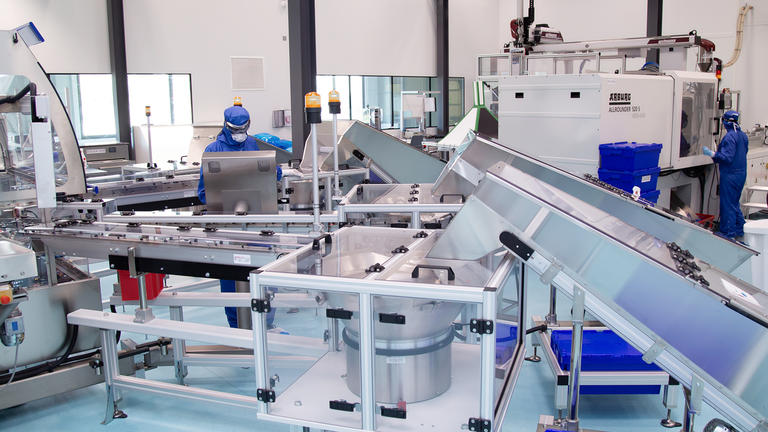 Expertise in plastic injection molding
Text
ARaymondlife has a comprehensive expertise in the injection of medical grade raw materials and unique know-how in the injection of compounds with an integrated active ingredient.
See our page about the impregnated matrix
The company has a new fleet of injection molding machines, both single and and bi-material, from 140 to 220 tons housed in a controlled atmosphere. Fully automated assembly and packaging machines as well as ultra-sound welding machines complete the equipment.
 
Image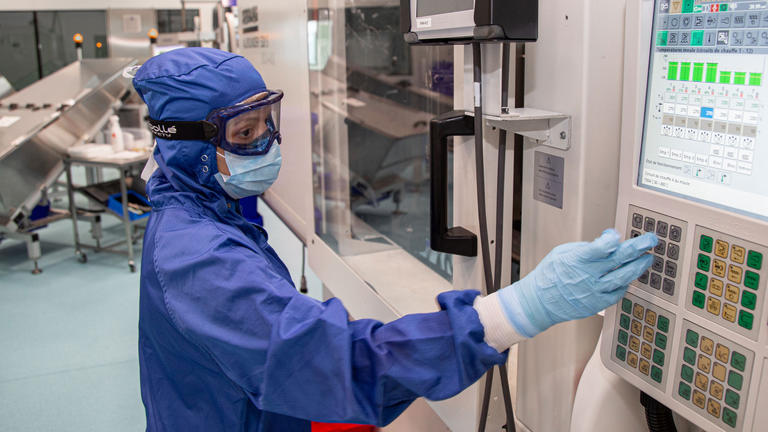 An enabling environment
ARaymondlife is located in Grenoble, at the heart of the Rhone-Alps region, close to research and pharmaceutical companies. The plant is located in a region that is home to global leaders in vaccine production, biotech firms, and major players in the human health, animal health and diagnostic sectors. The company enjoys an ecosystem dedicated to research and innovation in close proximity to key players in fundamental research and technology clusters. 

ARaymondlife benefits from this environment of high technology and cutting-edge equipment. ARaymondlife is an active member of MEDIC@LPS, a cluster of biotechnology and medical technology companies.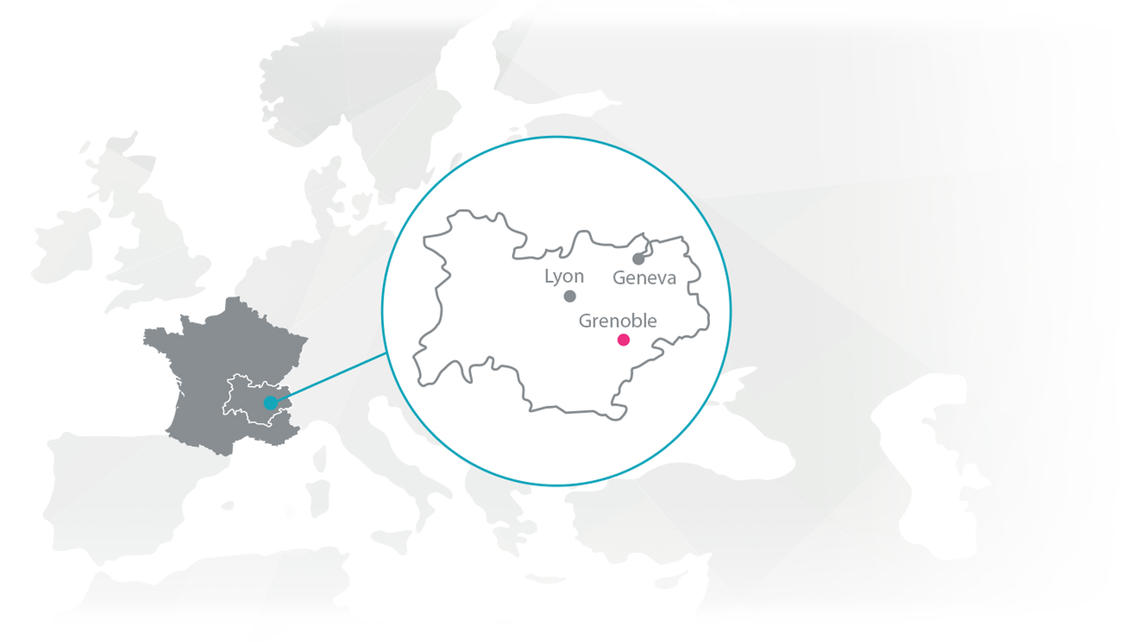 Vision
ARaymondlife puts its capacity for innovation, its technical expertise and its quality standards at the service of its customers for the health of patients. The company uses its know-how in plastic processing for the development of solutions for pharmaceutical laboratories, the medical and cosmetics industries. The company's ambition is to be an internationally recognized player.
Certifications
Text
The company is certified in accordance with NF EN ISO 13485: 2016 for the manufacture of medical devices. In February 2019, the GMED recommended that this certification be maintained.
A multi-skilled department ensures compliance with all the quality management processes inherent in the operation of a pharmaceutical establishment; under the supervision of 2 doctors of pharmacy.
Download the PDF file
Image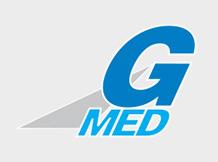 Regulatory Affairs
Text
Since 2008, ARaymondlife has had a French pharmaceutical establishment classification authorised by the ANSES (Agence nationale de sécurité sanitaire de l'alimentation, de l'environnement et du travail) and is certified according to Good Manufacturing Practices (GMP) for the manufacture of veterinary drugs
Image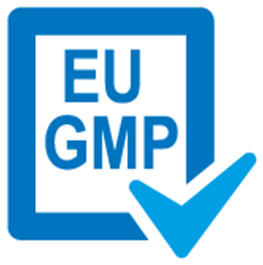 Pharmaceutical Regulatory Affairs
The company sets up Packaging-type Drug Master Files (DMFs) in eCTD (electronic Common Technical Document) format internationally to facilitate the registration of its customers' Marketing Authorization (MA) files. 
Today ARaymondlife has 3 active DMFs - in the US, Canada and China.
 
Medical Regulatory Affairs
The company supports its customers in obtaining CE marking in Europe and 510k clearance in the US for medical devices in classes I, II and III. 
ARaymondlife is also registered as a manufacturer of medical devices in the USA and Japan.
Current certifications