Press release:
A new approach in fill and finish

With ever more new pharmaceutical drug products entering the market, pharmaceutical companies
are facing new challenges when it comes to fill and finish. These processes now need to adapt to
different output speeds, changeover times or the ability to process nested containers i.e. syringes,
cartridges or vials on one filling line. In particular, pharma companies in biotech or cell and gene
therapy development as well as large pharma manufacturers with CMO activities are consequently
in need of flexible approaches in fill and finish. One such approach will be demonstrated at this year's
CPhI Worldwide in Frankfurt, Nov. 5-7, by ARaymondlife, Groninger and SCHOTT at booth 111F10.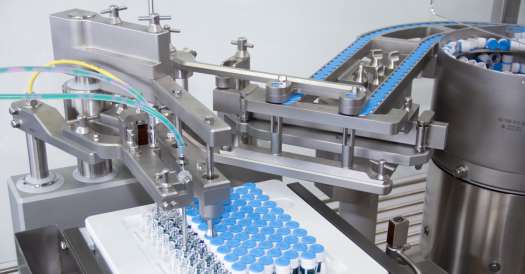 Courtesy of groninger
A versatile combination for more flexibility

To meet the growing demand for more flexibility in aseptic manufacturing, the companies are
bringing together adaptiQ® ready-to use (RTU) vials from SCHOTT, RayDyLyo® RTU plastic push fit
caps from ARaymond, and the Nestfiller machine portfolio from groninger.
The pre-sterilized, nested adaptiQ® vials are part of the SCHOTT iQ® platform. This holistic concept
standardizes RTU syringes, vials, and cartridges within a single tub format to run on the same filling
line, minimizing changeover times. All the components listed can be filled and closed with the
groninger Nestfiller portfolio from smaller outputs to high speed equipment.
The groninger Nestfillers are designed and built to handle all nested components by simply changing
format parts and thereby significantly reducing the machinery needed. In the case of existing
equipment, a retrofit from a syringe to nested vials or cartridges is possible by installing or exchanging
a set of format parts.
When running nested vials, the de-nesting and final closing with an aluminum cap on separate
equipment is still common, yet adds complexity and investment costs to the process. With RayDyLyo®
press fit caps this process is reduced to just one operation in nest.

RayDyLyo® a new standard for vial capping

RayDyLyo® is an all-plastic capping solution designed to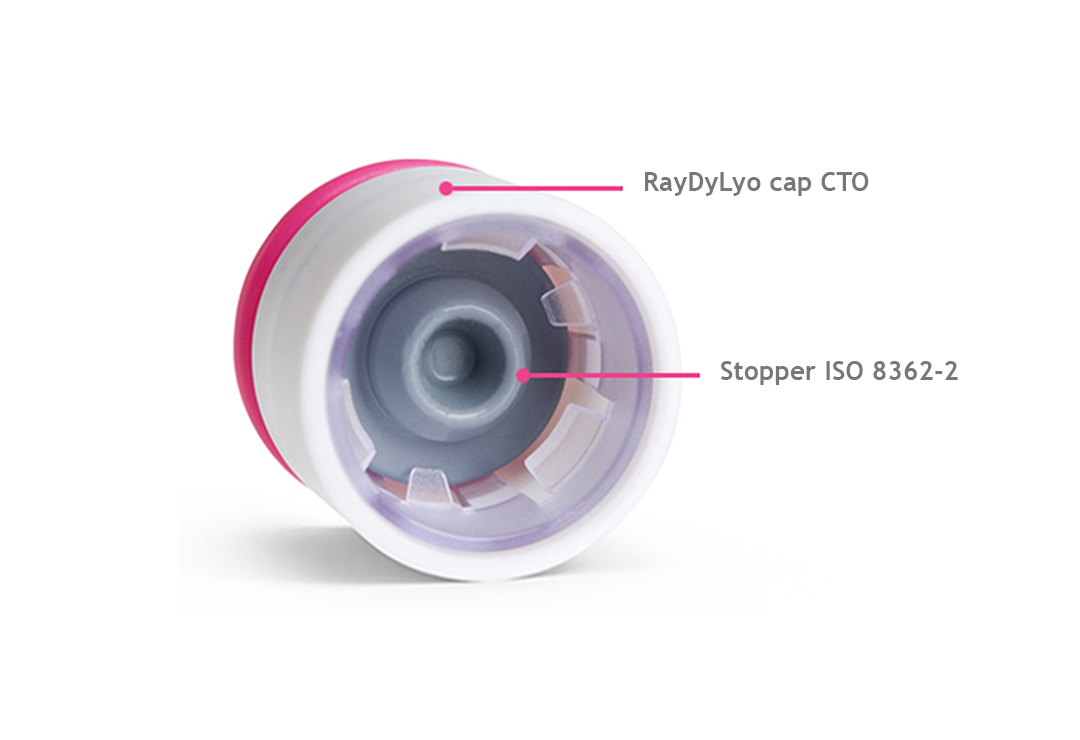 work with all ISO stopper configurations (serum and lyo).
Customers select and validate the stoppers which are
assembled automatically by ARaymondlife. Pre-assembly of
the stopper in the RayDyLyo® cap upstream simplifies the
vial capping process to one-step directly in the filling area
and eliminates the constraints associated with the crimping
of aluminum caps.
Furthermore, ARaymond's product allows groninger to
install press fit technology on new or existing equipment in
the same way a new nested format is mounted on the
machine, by exchanging the sorting parts on the filling
machine.
The combination of ARaymond, groninger and SCHOTT products is designed to meet the needs of
future fill and finish operations by providing maximum flexibility. Visitors to CPhI Worldwide can
explore the concept at ARaymondlife's booth 111H51, groninger's booth 110C10 and at SCHOTT's
booth 111F10.

Media & Product Information Contacts

Members of the three companies will be attending CPhI Worldwide in Frankfurt from 5-7 November
2019. To request information on this approach, please contact:

About SCHOTT:
SCHOTT is a leading international technology group in the areas of specialty glass, glass-ceramics and
related high-tech materials. With over 130 years of experience, the company is an innovative partner
to many industries, including the home appliance, pharma, electronics, optics, life sciences,
automotive and aviation industries. SCHOTT has a global presence with production sites and sales
offices in 34 countries. In the 2017/2018 fiscal year, the group generated sales of EUR 2.08 billion
with over 15,500 employees. SCHOTT AG has its headquarters in Mainz (Germany) and is solely
owned by the Carl Zeiss Foundation. This is one of the oldest private and largest science-promoting
foundations in Germany. As a foundation company, SCHOTT assumes special responsibility for its
employees, society and the environment. www.schott.com/iQ
About groninger:
groninger is one of the world's leading manufacturers of filling and sealing machines for the
pharmaceutical, cosmetics and consumer healthcare industries. The slogan "We fill Visions with Life"
aptly describes what groninger stands for: excellent know-how, innovative solutions and partnershipbased
cooperation in the special engineering sector. Since it was founded by Horst Groninger in 1980
the company has become a hidden champion and innovation leader in the industry. Today the
company, managed by the family's second generation, employs around 1,300 people at its sites in
Crailsheim, Schnelldorf and Charlotte (USA). The company headquarters is in Crailsheim.
www.groninger.de
About ARaymond:
ARaymondlife is a company of ARaymond Network dedicated to the development of packaging
solutions for the healthcare market. With more than 7,000 employees in 25 countries worldwide, the
ARaymond Network designs, manufactures and markets fastening and assembly solutions for
industry. Founded in 1865, this French family firm has always put people at the heart of its success.
Guided by innovation and value creation, the ARaymond Network is one of the global leader in
fastening and assembly solutions for the automotive market. www.araymond-life.com

Key figures:
President: Antoine Raymond
Annual revenue for 2018: €1.2 billion
7,200 employees in 25 countries on 4 continents
Trademarks
adaptiQ® is a registered trademark of SCHOTT AG.
RayDyLyo® is a registered trademark of ARaymond